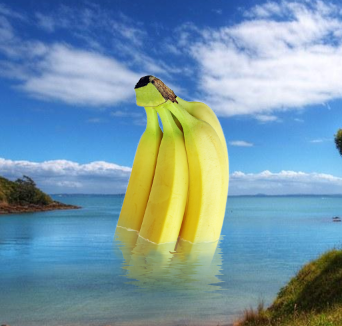 This page contains all the collected spelling errors, keyboard-smashed palaver, and elaborate nonsense ever uttered in DAMMED, IC and OOC. These began in thanks to former DAMMED member (and derbtooper) neaumont, who is famously known to be the most fluent in this tongue. In honor of the language's founder, we call these words the Neauspeak.
weetfweg
wernwekl
klertnawk
Glurph
Fleh
fial (fail)
blegum (Belgium)
joinging (joining)
borke (broke)
vruel (cruel)
worke (word)
tipo (typo)
ekrgew
idfhuil
siodfhs
flurble
opertu
pasdofibn
mispell
wrgwusdb
ingored (ignored)
bacin (bacon)
famour (famous)
presicles (precisely)
fod (food)
fbjj
Balete (delete)
Difimon (Digimon)
walss (walls)
Blached (Blatchet)
hgue (huge)
leace (leave)
ROFLMAPOO
hewgrfwerv
klrfbwek
oops.e
sjkbfajk
sjdfbujkeu
neklrwb
wireojopmo
LMAOI
dunshine (sunshine)
wim (win)
frields (friends)
mombarded (Mom + bombarded)
wjeiktfgb
allitraitor (alligator + traitor)
FLOL
bodd (boss)
prupel (purple)
saksalk
LOLFF;;
sajkrbwurbiow
buddle
sergyet
peorn
birhgt
parnter (partner?)
BORMANCE (bromance)
craw (crawl)
slifing (sliding)
spatiing (splatting)
ingortant (important?)
SN*T (SH*T)
corck (crock)
AJKTHARK
foomed (doomed)
OYU (YOU)
Blooe (Blood)
werd (weird)
odbfierhwoho
berrtyuoffgru
lekjejuutn
werpkjewpo
JEWPO
dfg skng jSKbgw;k;lasngpa
kldfsgn'aewknf'ewnfewa
AaaaaAAAHHHHHBFesjbfr ewhjvrewkjuf
lgwi; orh'k
g;lkj g'
djbgd
slgkdg
er'
gker'
gnre
gkrekn;lgjmtre;lgtl
ernh'r
a;khyg
rselR"
kdfngk
dfkngler . . .
MAIGC (Magic)
THIR (their)
ECERYONE (everyone)
aazing (amazing)
yogurit (yogurt)
aaaargha kaslf
slaow (slow)
QUID (SQUID)
headhones (headphones)
lazty (lazy)
Amn (Man)
blefernwolas
ejlkbrfelk
eryopufnwk
njdfh
duhe
nklnfweib
whev
wqnheb
sferetwewq
OWULD (WOULD)
hjfluokc tfy.itliyfugdlcutf
LWWIETYURKGM
bodd (boss)
BUTOON (BUTTON)
ekjlfjebwk
ghn
UTTON
Birn (Burn)
lnow (know)
POOSIBILITIES
JEPJWE
OIWEAGHUGEQNJKQEGKNJLKN
Bur (But)
wever (never)
whaty (Wrathy)
Mess Hass (Mess Hall)
plae (place)
shecking (checking)
schecking (")
cheepish
betteries
jorgodnth
HEFSNETPSNM
asain (Asian)
ekjbrekjr EWruEYTERENTH
MARROED (married)
drank (drunk)
lime (like/late)
@ am (2 am)
Laods (Loads)
consinder
indeec (indeed)
jod (job)
nvebtaswk
Bothing
ewil (will)
lbe (be)
GOOG GOG (Good God)
SURPISE (Surprise)
ASMERTYUUFO
gurglphlagan
artish (artist)
FLAHGNIFFERONG
evenning
SHOUOLD
enhaled (inhaled)
BABBIES (babies)
Matteries (Batteries)
FIOELE (Gioele)
ekjbfrewjkrewl
Merglahferghalnauf
ltitle (little)
POOSIN (POISON)
SHUSHT (SHUSH)
SHAKYAND
JAPANSES (Japanese)
HAT (hot)
HOY (")
HOTT (")
griving (giving)
wizzard
GANSTA (gangsta)
INENTIONAL (intentional)
DELIHS (DELISH)
gad (bad)
MH (MAH)
modd (mood)
muffine (muffin)
ned (need)
eith (with)
foten (often)
arlight (alright)
gookies (cookies)
Beuause (Because)
STIP (STOP)
ROFGOT (FORGOT)
GONNA MIGHT TAKE
WHF (WTF)
WHIOJERGBFER
learded
wuestions (questions)
shpere (sphere)
sharphly (sharply)
shaprly (")
Tomoorw (Tomorrow)
jelous (jealous)
ANYWATION (animation)
ANIWATION (")
vacuumong (vacuuming)
LOK (LOL)
OQUOI (OKAY)
Soldy (Sorry)
sexellent (excellent)
"stalked by Jizz" (stalked by Jazz)
satill (still)
busininess (business)
eraction (reaction)
cat-pain (captain)
firsh (fish)
squirrla (squirrel)
BLOOS (BLOOD)
fefinitely (definitely)
CHIENSE (CHINESE)
vivis (vivid)
wathe (watch)
soices (spices)
panalty (penalty)
takents (talents)
nafhereoturo
OAKAY (okay)
TYOPO (typo)
hoose (choose)
fraky (freaky)
netihg (neither)
Spkie (Spike)
LES (LIES)
WLL (WILL)
FOSH (gosh)
AWESE (Awesome)
AWESOMR (")
fon't (don't)
worruing (worrying)
BEYOUD (beyond)
BEYOUND (")
TODYA (today)
OAKY (okay)
tii (too)
PEOPKLE (people)
veyr (very)
ecxite (excite)
Nagic (Magic)
hopfully (hopefully)
teptation (temptation)
okat (okay)
chese (cheese)
SWUEE (SQUEE)
deinetly (definitely)
definetly (")
definitly (")
DERBTOOPER
DOOBTOOBER
SLEWNERM
Wwelcoem (Welcome?)
sllep (sleep?)
SUSHU
MOMAN (Momma)
HEEZUS (Jeezus)
exxegerations (exaggerations?)
disead (disease)
GOOENESS (GOODNESS)
HUAR (hair)
ASANGEKTERNOP
juipasjis
WHOMAN (woman)
raminds (reminds)
Riesen (raisin)
womna (woman)
HTIS (THIS)
Iniu (Inu)
QHOTE (QUOTE)
RETURED (RETURNED)
GORFETTING (forgetting)
WOBDERFUL (wonderful)
ine (fine)
gine (")
rine (rice)
corridore (corridor)
firt (first)
WAOTONG (waiting)
cppckie (cookie)
XERXEN (Xerxes)
SHOWEL (shovel)
waesjfodjl
FISHAHT (Fish hat)
VICTOLY (Victory)
YELLWED (yelled)
AREADY (Already)
frong (front)
TU (Ty)
Y+TU ("?)
GIGGERISH
Bast (beast)
heandom (headnom)
rasied (raised)
huans (humans)
Tocuh (touch)
THANKLS (Thanks)
twuce (twice)
tew (too)
Addulele (Addule)
creaches (reaches)
FLPIIIPING (flipping)
STONG (strong)
gellow (fellow)
EXPIST (EXIST)
NOY (BOY)
MOARE (moar/more)
MORA (")
ELEMET (Element)
commang (command)
analauze (analyze)
Mague (Magic)
forawrd (forward)
behilves (hives)
freain (freaking)
GUSY (Guys)
GIUS (")
GIYS (")
GUS (")
SUYG (")
GYS (")
VITORY (victory)
clerkba
CLEMAR
TANCING (dancing)
TANCINF (")
halg a kilne (half a line)
fuys (guys)
hat fase (that fase/face)
CN+AN (can)
jakshl
puzzke (puzzle)
pizzle (")
arbrtminf snouy mudr (nevermind about muse???)
nroke (broke)
GOTDANIT (Goddammit?)
fo (go)
Deat (Dear)
srop (stop)
lare (late)
laze (")
OBCSS (BOSS)
SHYSY (SHUSHU)
SHUHSU (")
falil (fail?)
YS (yes)
EYS (")
HOEW (HOW)
Probablu (Probably)
FURTS (GUTS)
sefk (self)
tearig (tearing)
tering (")
sould (should)
gramamr (grammar)
CARROTES (carrots)
cloe (love)
vloe (cloe)
SREEP (sleep)
SHUZ Utopp (Shut up)
WEVEM (even)
CAFR (care)
TAJE (TAKE)
sebgtence (sentence)
noce (nose)
hoke (hole)
jillarious (hilarious)
sujggest (suggest)
het nyselg (get myself)
EOLL (ROLL)
womehork (homework)
Nack (Back)
Braoin (brain)
Braon (")
Porparly (properly)
ognore (ignore)
graze(ful) (graceful)
feath (death)
tird (tired)
bardially (partially)
qorld (world)
trannibal (tranny + cannibal)
POURD (PROUD)
WALXTESTS (wall texts)
hungy (hungry)
glem (golem)
WIKK (will)
nacl (back)
AMRICA (America)
muggin (muffin)
THAT I SNOT SUPPOSED TO MNALE YOU HAPP Y (That is not supposed to make you happy)
derioslks (seriously)
rusbbish (rubbish)
tiuk zock (tick tock)
vecebrity+ (celebrity)
cebelbrety (")
celebrety (")
COFFECTED (corrected)
PYOU (you)
plastation (Playstation)
switchderfido
jeroices (rejoices)
Clearyl (Clearly)
OROUD (proud)
APPROFF (approve)
computeffs (computers)
vaclk (back)
yer (yet)
teack (track)
creampuggs (creampuffs)
xionsefbios
thristday (Thursday)
thirstday (")
BICE (nice)
mistyle (mostly)
Nithing (Nothing)
Foo it (do it)
sxcited (excited)
disdaper (disappear)
KAYVOARDS (keyboard)
mace any sene (make any sense)
beutifuk (beautiful)
plaptop
xou (you)
stype (type)
fols (folks)
Indepentand (independent)
repodft (repost)
srill (still)
lersonalizssed (personalized)
whish
vurn
slimsy (flimsy)
kinkubng
AOIUT (about)
pkuh (plug)
headears
gorgaous (gorgeous)
freams (dreams)
acailabnle
grochores (chores)
darnak (drank)
YERIOUSLY (seriously)
casdualxy
Thanlies (Thankies)
mesnorizing (memorizing)
memoriting (")
meorising (")
conragious (contagious)
escels (excel)
axcels (")
promunced (pronounced)
ermahgerd
NORHING (NOTHING)
hames (names)
glituhes (glitches)
exxegeraating
fweaoithwlkh
aweiohtwelkh
eird (weird)
wied (")
hloom (glomp)
hace gun (have fun)
confrol (control)
heare (here)
Gooly (Golly)
Gooby (")
Goory (")
campire (vampire)
cooki0 (cookie-)
I typoed you trypo (I typoed your typo)
WGAT (WHAT)
wekvome backl (welcome back)
fex (fez)
FUCKT (fact)
NIGT (night)
baxk (back)
dinerir (dinner)
COSPLATERS (cosplayers)
TODAM (TA-DAH)
TADANM (")
bekk (bell)
bllkk (")
erpily (derpily)
hight (high)
woll (will)
cusssion (cushion)
rorgot (forgot)
stronh (strong)
frey (gray?)
SHUSGHS
SHOP IT (STOP IT)
STTOP IT (")
STP IT (")
SOTP IT (")
byr (bye)
gongratulation (congratulations)
esxcite (excite)
ESCITEXE (")
UPP (up)
TGHE (the)
CVAN'T (can't)
SLPELL (spell)
HARPY (happy)
HAPY (")
PHEADHONES (headphones)
TAPLOP (laptop)
ame (game)
gmaer
asien vegies (Asian veggies)
y3 (<3)
pornflakes (cornflakes)
wreckles (freckles)
asaklk (shall)
OTL Ö
imingfgg (timing)
timinfghg (")
zimingf (")
ziming (" . . . )
triminmg (" . . . . .)
lordtd (Lord)
zalk (talk)
qorryy (worry)
spilling (spoiling)
sopilling (")
TRYNNG (trying)
PUDFFING (pudding)
EVEWRYWHERE (everywhere)
NOICER (nicer)
SKEEO (sleep)
slerp (sleep)
slep (")
slrrp (")
haor (hair)
indead (indeed)
gace (gave)
qith (with)
gsddiood [a.k.a. God Shit Damn Dang It Oh Only Dick --Spike] (gdi)
axplained (explained)
vrazzy (crazy)
oiike crazu (")
czrazyy (")
HART (hard)
NZZZZZZ (NOOOOOO)
NIOOOOO (NOOOOOO)
freams (dreams)
ALWL (LAWL)
Bathshit (Batshit)
origmally (originally)
FIGTH (fight)
geay (gay)
wronfg (wrong)
Saturb (Saturn)
peaant (peasant)
tibyueyvoars (tiny?)
Collegian (colleging?)
defind (defined)
defiend (")
dfiendded (")
fucus (focus)
tobight (tonight)
LALW (LAWL)
poss (boss)
sorrx (sorry)
soryr (")
beitiful (beautiful)
DAW (saw)
LMAIO (LMAO)
hoe (home)
hollxwoosd (Hollywood)
HOINNBG (going)
fijn (fine)
sned me cutres (send me pictures)
butifaull (beautiful) 
brasin (brain)
braim (")
bnrain (")
madded (DAMMED)
xoutrrrunr (your turn)
avertzite (advertise)
advertzise (")
advertisse (")
cockswheel (cogwheels)
I CAN GREERTET WHATZEVER I WAYNT ("I can regret whatever I want" --Spike)
escitied (excited)
abosiltely (absolutely?)
BiBi (nini)
awgul (awful)
afwuil (")
awfull (")
OIS (is)
"sound of a face" --Golly
UCL AKK OF YXOU (F***all of you)
shappens (happens)
tpyoing (typoing)
valls (walls)
Haooening (Happening)
Ad blocker interference detected!
Wikia is a free-to-use site that makes money from advertising. We have a modified experience for viewers using ad blockers

Wikia is not accessible if you've made further modifications. Remove the custom ad blocker rule(s) and the page will load as expected.