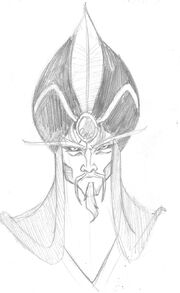 Name: Sunil das Jhanyeashwar-jana
Demon (Ifrit)
Partner: Shamira Barker, formerly Dominic Nicoli (deceased)
Element: Fire
Age: 250-300 (approx)
Birthday: Exact date unknown, assumed to be sometime in the mid-1700's
Area of Origin: City of Brass, somewhere near the Tigris-Euphrates valley
Reference: Deviantart
Jenner is a bonded fire demon who is currently a DEVIL research subject. He was formerly recruited to the DAMMED program, was among the first bonded, and was previously bonded to Dominic Nicoli, who is now deceased.
Before his first partner's death, he was rebonded with Shamira Barker. Upon arrival at the facility, he was separated from the other bonded due to concerns that they would kill his partner.
No longer available for RP purposes.
Personality
DON'T MIND THE KEYBOARD SMASHES I AM JUST SEEING IF THIS LAYOUT IS DERPIN' OUT ON MY LIKE IT DID WITH GOLLY
Background
Pre-bond
Post-bond
Years 1+2
Year 3
Year 4
Active
Passive
Physiology
Demon Form
Human Form
Relationships
dfasdfsadfadf
dafdsfadfa
Friends
Fiyah Kitteh
Allies
Coffee Pot
Acquaintances
People
Not Friends
Devil box
Trivia
His eyebrows increase his height to 6'4"