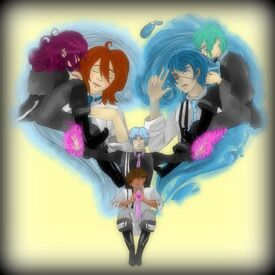 The Hearts were a team set up during the Junior Wilderness Expedition for the first round of trainee recruits in the DAMMED program.
The team consisted of Alizéa Moreaux, Kai Fujiwara, Ambrose Crowley, Liethell Rotolo, Shinoa Akusoi, and Hideki.
Ad blocker interference detected!
Wikia is a free-to-use site that makes money from advertising. We have a modified experience for viewers using ad blockers

Wikia is not accessible if you've made further modifications. Remove the custom ad blocker rule(s) and the page will load as expected.